Christmas comes only once a year, so it would be fitting to toast it with a festive drink.

If you're having a Christmas drinks party or simply want to get into the spirit of the season, here's a round-up of the best liqueurs to add to your shopping list:
1. Godiva White Chocolate Liqueur – A gloriously satisfying experience. The delicate taste of white chocolate smoothed to creamy perfection. It's a surprising twist on the original. And every bit as luxurious. The makers of fine Belgium chocolate bring you their latest masterpiece: Godiva White Chocolate Liqueur. This elegant spirit is a 30 proof liqueur filled with the delicate flavors of white chocolate and Madagascar vanilla for a soft, lush finish.
2. Disaronno Originale Amaretto – How could you have Christmas without the festive flavor of marzipan? We couldn't make a list of the best liqueurs to enjoy at Christmas and leave Disaronno Amaretto out. The traditional blend of almond flavor, Madagascan vanilla, and caramelized sugar mix easily with various other spirits and soft drinks to create several festive cocktails. Try pairing with vodka and fresh coffee in an EspressoTini or apple juice and Drambuie for a spiced apple cocktail.
3. Grand Marnier Cordon Rouge – If you don't know Grand Marnier then you probably aren't of legal drinking age. Grand Marnier is a historic brand with a history reaching back into the 19th Century, the liqueur lubricated the heady days of La Belle Epoque in France. In 1880 Louis-Alexandre Marnier had the idea of combining bitter orange with fine cognac, his friend Cesar Ritz, founder of the Ritz Hotel, bestowed the name 'Grand Marnier'. Flash forward to the 21st century and this orange liqueur is still a firm favorite, particularly at Christmastime. The palate is ultra-smooth and bursting with juicy citrus flavors. Hints of vanilla linger whilst gloopy marmalade is cut through by cognac. The finish is all bitter orange with punches of pepper.
4. Buffalo Trace Bourbon Cream Liqueur – A luxurious cream liqueur from Buffalo Trace made with their fantastic Kentucky straight bourbon whiskey. This liqueur is rich and sweet. The smooth taste of Buffalo Trace Bourbon compliments the creamy vanilla flavor. You can enjoy it chilled, on the rocks, or pour it in a cup of coffee for an indulgent after-dinner treat.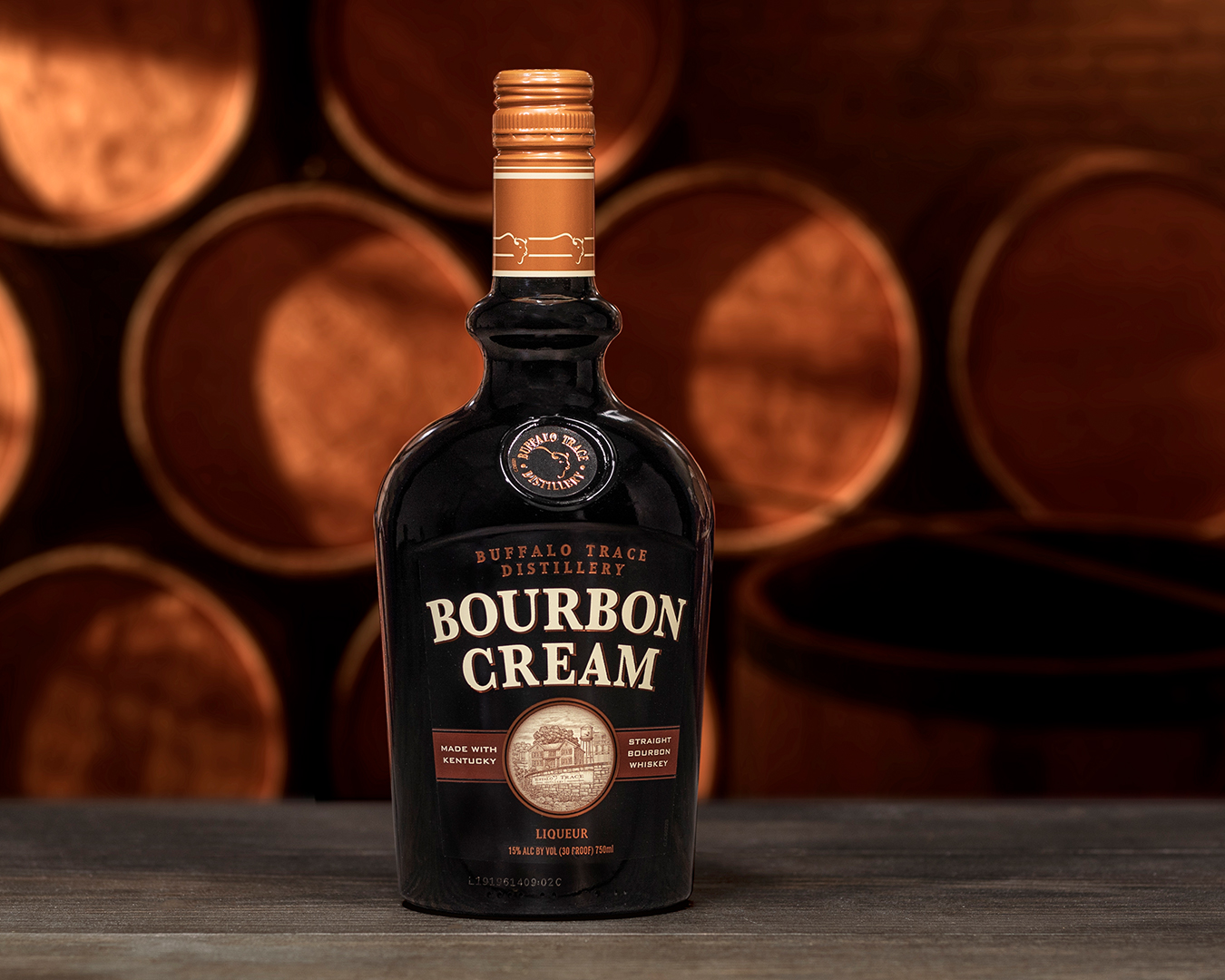 5. Evan Williams Egg Nog – Evan Williams was our introduction to alcoholic egg nog. We'd had nog for years as a kid and never knew it was meant to go with whiskey. We prefer nog from scratch or buying an excellent nonalcoholic nog and adding our whiskey/brandy and rum blend. But if that's not what you're thinking of, and you want something that will keep the party going, Evan Williams egg nog is a winner.
6. Kahlua Coffee Liqueur – It offers enticing scents of bittersweet coffee bean and roasted chestnut and multilayered flavors of black coffee and sweet butter. This is one of the most famous coffee liquors on the market.
7. Southern Comfort Liqueur is another of our go-to brands when we need a quick drink idea and not a lot of time for preparations. One of the world's most famous liqueurs, Southern Comfort is made with American grain spirit and peaches and tastes great with traditional lemonade, or with vodka, orange & grenadine: the 'Alabama Slammer'. Enjoy in your favorite cocktails or on the rocks with an orange peel twist!
8. Baileys Irish Cream Liqueur – a blend of aged Irish whiskey and Irish cream. Baileys Irish Cream has a variety of flavors including vanilla, toffee, and whipped cream, and rich notes of chocolate, coffee, and caramel. Baileys Irish Cream has a smooth, creamy, luxurious finish that will keep your guests coming back for more.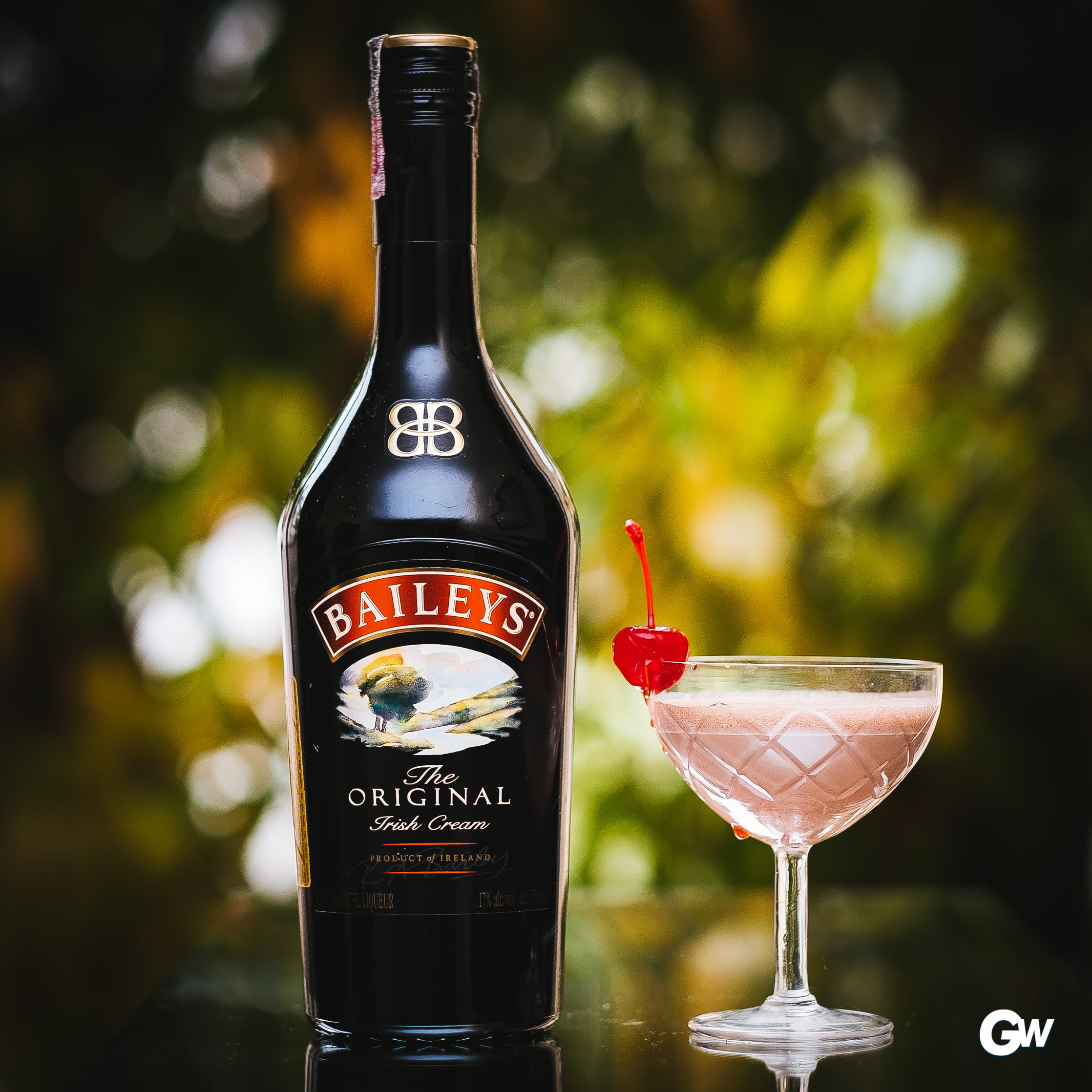 9. Chambord Black Raspberry Liqueur exists to transform simple pleasures into grand gestures. Produced on the grounds of a historic chateau in France, this world-renowned black raspberry liqueur reflects the best of its culture; uncompromising craftsmanship, the finest quality ingredients, and savoir-faire.
10. Crown Royal Regal Apple – OK, so this one isn't a Liqueur. It's a spirit, but they sure as hell fooled us. This might be the smoothest and most drinkable flavored liquor we've ever tried. One of our go-to shot recipes at parties is a Washington Apple. Usually, Jack Daniels Or Crown is mixed with cranberry juice and green apple pucker. This tastes exactly like that. And the fact that it comes in a festive green bottle and bag is just a bonus. Bring this to the party, and you'll make new friends, but we won't blame you if you keep it to yourself.